Autumn Chicken Pot Pie
Dough:
1 c. all purpose-flour
1 tsp. ground ginger
1 tsp. grated lemon zest
½ tsp. salt
1/3 c. butter, softened
3 T. cold water
Filling:
2 c. cooked chicken, chopped (left¬over from roast chicken or freshly poached)
2 c. chicken broth (whole can)
1 c. pearl onions, peeled and steamed until tender
2 medium carrots, cut into slices and steamed until tender
1 medium Granny Smith apple, peeled, cored and cut into chunks
¼ c. dried cranberries
2 T. butter
¼ c. all-purpose flour
2 T. lemon juice
1 T. fresh ginger, minced
½ tsp. freshly ground pepper
1/8 tsp. salt
In large bowl combine flour, ginger, lemon zest and salt. With a pastry blender or 2 knives, cut in 1/3 c. but¬ter until mixture resembles coarse crumbs. Sprinkle 3 T. of water over the mixture and toss with fork. The dough should be just barely moistened, enough to hold together when formed into a ball. Add more water if needed. Form the dough into a flat disk and wrap in plastic. Refrigerate while making the filling.
Preheat oven to 450 degrees.
Drop pearl onions into boiling water for 30 seconds; drain, peel. Steam pearl onions and carrots until tender.
In large saucepan over medium heat, melt 2 T. butter. Whisk in flour and ginger until smooth. Reduce heat to low and gradually whisk in chicken broth. Stir in pearl onions, carrots, apples, cranberries, lemon juice and chicken. Let simmer for 5 minutes, stirring regularly. Sea¬son with salt and pepper. Spoon filling into deep, 10-inch ceramic or glass pie dish.
On a lightly floured surface, roll dough out to a circle, about 12-inches in diameter. Lay the dough over the top of pie dish. Trim and crimp edges. Use a sm. knife to cut several slits in the center of pie. (Alternatively, make decorative cuts in pie crust before setting it on top of pie.) Set the pie on a baking sheet and place in oven on middle rack. Bake for 15 minutes.
Reduce heat to 400°F and con¬tinue baking for additional 20 minutes, until pie bubbles around edges and top is nicely browned. Serve while piping hot. Serves 6.
Poblano Chile Soup
Poblano chiles give this soup its awesome flavor. Some times they can be hotter than others, so check their heat first and add some green peppers, if they're too hot. Also, you should adjust the amount of jalapeños, accordingly and make sure that you remove the seeds and veins if they are too hot for your liking.
Makes about 6 one cup servings.
Vegetable cooking spray or a couple of T. oil
2 medium onions, chopped
4 medium poblano chiles, seeded, deveined and then chopped
½-l small jalapeño chili, seeded, deveined and then finely chopped
3 1/2 c. basic vegetable or chicken stock (homemade or liquid or
powdered can be found at grocery stores)
3 c. tomato juice
½ tsp. ground cumin
½-1 c. water to thin the soup if desired
Salt and pepper, to taste
cilantro, minced, as garnish
Spray a large saucepan with cooking spray; heat over medium heat until hot. Sauté onions and chiles until the onions are tender, about 5 minutes. Add stock; heat to boiling. Reduce the heat and
simmer, covered, until the chiles are very tender, about 5 minutes.
Process the broth mixture in a food processor or blender until it's smooth and return it to the saucepan. Add the tomato juice, cumin, and enough water for desired consistency; heat to boiling. Reduce the heat and simmer, uncovered, 10 minutes. Season to taste with salt and pepper. Serve soup in bowls; sprinkle with cilantro.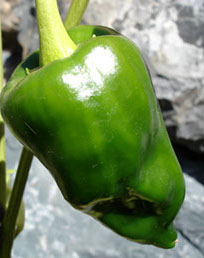 Rice & Beef with Saffron (Buriani)
1½ c. rice, rinsed in cold water
5 c. water
1 lb. top sirloin beef
½ tsp. cardamom ground
6 whole cloves
1 tsp. salt, optional
1 tsp. crushed saffron or 1 tsp. turmeric
1 cinnamon stick
4 T. butter or margarine
1 large red onion, chopped
Cut the meat into 1" pieces and put them into a saucepan. Pour in 5 c. of water, bring it to a boil and let it simmer until the beef is cooked-25 to 30 minutes.
Melt the butter in a saucepan and cook the onions until tender. Add the rice and stir for a few minutes. Now add the rice-onion mixture to the beef and stir in the rest of the ingredients. Cover and simmer for 20 minutes or until the rice is done.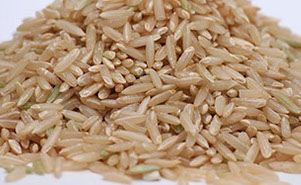 Thai Curried Chicken with Peaches
2 (¾ lb. ea.) boneless, skinless chicken breasts 2 T. vegetable oil
½ lg. onion, thinly sliced
1 clove garlic, minced
2 tsp. Thai red curry paste
1 T. sugar
1 T. fish sauce
2 tsp. finely grated lime peel
¾ cup coconut milk
1 cup snow peas
1 red chili pepper, thinly sliced
3-4 sliced peaches
½ c. sliced green onions
½ c. thinly sliced fresh basil leaves
2 T. coarsely chopped cilantro
Cut chicken into ¾-inch cubes; set aside. In a wok or large skillet, heat oil over high heat. Add onion and stir-fry for 2 minutes. Stir in chicken and garlic and cook for 5 minutes until chicken is golden brown. Add red curry paste, sugar, fish sauce, lime peel and coconut milk and mix well. Bring mixture to a boil and cook for 2 minutes. Add snow peas, red chile pepper and peaches and continue to cook, stirring lightly, for 2 minutes. Sprinkle with green onions, basil and cilantro. Serve with rice. Serves 2.
Note: Thai curry paste and coconut milk can now usually be found in the Asian section of most grocery stores or health food stores.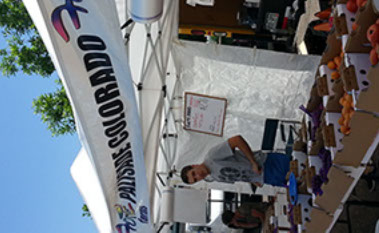 Bodhi's White Bean with Kale Soup
Ingredients:
Ham hock (or not)
8-10 cups of water or chicken broth (I like the organic jarred bouillon paste)
1 medium onion, chopped (or ½ to whole teaspoon onion powder)
2 small cloves garlic, minced or squished (or ½ teaspoon garlic powder)
4-15 ounce cans of white beans (either Great White Northern Navy beans)
You can use dried beans too. Cook them first, according to the package directions (with the ham bone, if using)
1-15 ounce can diced tomatoes with juice
2 large carrots, cut length wise in quarters and then cut cross wise into ½ inch pieces
3 stalks celery, cut cross wise into ¼+ inch slices
1 half bunch of kale (or more if you like), veins removed and roughly chopped
In a soup pot, sauté the onions until they start becoming translucent and then add the garlic for a couple of minutes. If you're using the powders, add them with the cooked beans.
Add the cooked beans to the pot, with the onions and garlic, the water/chicken stock, and ham hock (if using). Bring this to a simmer and then add the carrots and celery.
When the carrots and celery are soft, add the tomatoes and cook for 15 more minutes.
Add the chopped kale and simmer until it is soft, about another 15-20 minutes.
Serve with a nice crusty bread.
Chicken Enchiladas
The Sauce:
Ingredients:
1/2 cup vegetable or canola oil
4 Tablespoons all-purpose flour-
4 Tablespoons chili powder- preferably Gebhardt brand
2 (8 ounce) can organic tomato sauce
3 cups low-sodium chicken broth
1 teaspoon ground cumin
1 teaspoon garlic powder
1/2 teaspoon salt
Method:
Heat oil in a large skillet to medium heat. Whisk in flour and chili powder. Reduce heat to medium and continue to whisk until lightly browned. Gradually whisk in tomato sauce, chicken broth, cumin, garlic powder, and salt. Stir until smooth, and continue simmering over medium heat about 10 minutes, or until slightly thickened.
Chicken Enchiladas
Ingredients:
Homemade enchilada sauce (above)
16 small corn tortillas
4 chicken breasts, cooked and shredded into small pieces
2 1/2 cups shredded cheese (optional)
Method:
Take one tortilla and carefully dip it into the sauce until it is thoroughly coated.
Lay the sauce coated tortilla in the bottom of a 9×13 baking dish. Layer chicken and cheese down the middle. Tightly roll up tortilla and place seam side down so the tortilla stays closed.
Pour the remaining sauce evenly over all of the enchiladas.
Sprinkle remaining cheese over the top.
Bake in the oven at 350 degrees for 20-30 minutes.
Allow enchiladas sit for 10 minutes to cool down before serving.
Variations: Chicken can be substituted with any meat of choice, or additional cheese if you prefer cheese enchiladas (without meat). You can also add in additional ingredients such as garlic, onions, peppers, or any other vegetable(s) you desire.